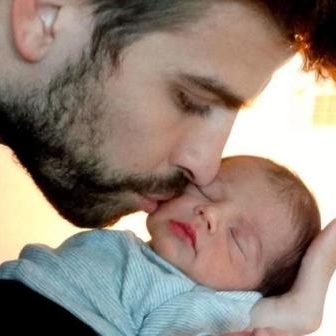 Dads, Babies and Doulas in Tucson.
Your Family's Journey knows that Dads have needs too. Their needs are often overlooked, put on the back burner or shoved in the garage with the tools. Since babies do not come with an instruction manual or a "How To" guide, dads tend to be more hands off in the beginning. It doesn't have to be this way. Your Family's Journey postpartum doula support is here to fill your toolbox with important skills and strategies to bond and build relationships from the start.
Dad's play a vital role in the lives of their children. They may choose to do things differently than mom but they still get the job done. Often times, they are learning side by side with mom. Caring for your new baby is a TEAM effort. You will each have your strengths and the more you work together, the sooner you will both feel confident. There is nothing you cannot do to help your partner along this journey.
Here are some tools for your pregnancy toolbox:
Growing a baby is hard and exhausting, help out with house hold responsibilities, just do it!
Be informed, read books, sign up for classes, ask questions, talk to your buddies who have kids
Exercise and eat healthy together
Make each other a priority, take time for each other
Listen and be patient
Talk about your worries, concerns and emotions about becoming a dad, BE honest! (she may have the same fears as you and now you can talk through them)
Tell her she is beautiful
Here are some tools for your after the baby arrives toolbox:
Skin to skin whenever you can. Take that shirt off and snuggle away!
Become the burping and swaddling ninja
Help with changing diapers (there will be plenty to go around)
Sit with, fluff pillows and make sure mom is hydrated and fed while nursing
Learn baby massage, sing and read to baby
Take photos of them together
Take a night shift and let her sleep
Go on a stroll with the baby outside (fresh air is good for everyone and gives mom a breather)
Be an advocate for mom and baby (watch to make sure certain people and situations aren't stressing your partner out)
We also know that Dad's have additional demands placed on their shoulders when the family is expanding:
No paid time off or paternity leave at your job

Working extra hours to provide for all the new expenses

Guilt over leaving partner and baby at home

Coming home and needing to carry extra load with household chores or other children

Less sleep and extra tension

Depression because you don't know how to help or how to bond with your baby
We see you. We hear you. We understand. Your Family's Journey does NOT want dads to feel forgotten or pushed aside during this amazing time. Your roles are changing and your partner and baby need you now more than ever. You are not alone.
Call Colleen, she is the Best Doula In Tucson For Dads!
Is peace of mind, confidence and knowing that you have tools in your toolbox important to you?
Postpartum Doula care is a lot like having AAA. It is always there for you, rain or shine. You call and talk to a real person to get support. Your problems are typically solved and you are back on your way.
You do not need either, but knowing that you have coverage goes a long way for your peace of mind.
Are you an expecting or new father? Not exactly sure how a Doula can help your family?
Don't let fear, pride or embarrassment stop you from calling today. There is so much to learn and babies change from day to day. You are not expected to be perfect, know everything or remember it all.