More than just a white cheesy substance found on the skin of newborns….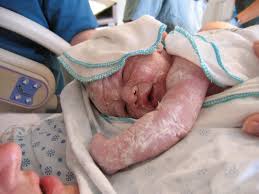 Vernix is Latin for varnish
Caseosa is Latin for cheese
You have waited 10 long months to meet your baby, and she is finally here. You get lost in the beauty of her face and hold her close to your chest.  Instant love has enveloped your heart.  She is perfect.